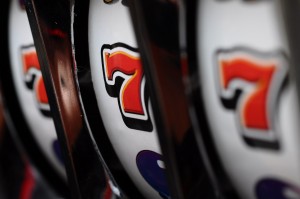 When you visit a casino, all the action appears to be happening at the tables. But when it comes to ease of play and popularity, slots come out on top. In fact, casinos dedicate roughly 80% of their gaming floor to slots. Only 20% is for table games.
The reason? Slots are more popular and account for more revenue than all other gambling sources combined. And for good reason. Playing a slot machine doesn't require any gambling knowledge. On top of that, you can bet as little as $0.01.
What slots and table games have in common, however, is the enforcement of a withholding tax. If you're one of the millions who visits Las Vegas annually, you need to remember that your winnings could be subject to a 30% withholding tax by the Internal Revenue Service (IRS).
Fortunately, Refund Management Services (RMS) can help you reclaim a portion or all of your withheld winnings.
Finding the Loosest Slots in Las Vegas
It's not hard to find a slot machine in Nevada. In fact, there are over 490,000 slots and gaming machines in Clark County alone (the county where you find Las Vegas). And they're not just located in casinos. You can find slot machines in the airport, gas stations, and convenience stores.
What is hard, though, is finding slot machines with the best payouts. After all, no one likes to go into a casino and lose $100 on the slots in 30 minutes. The goal is to win, or at least make your money last longer.
Thanks to increased competition in gambling hubs like Las Vegas, Reno, and Atlantic City, casino operators are battling for customers. To keep customers coming back, many casinos are increasing the number of jackpots at their slot machines.
All slot machines work on a payback percentage that the casinos can set. They can make a slot machine tight or loose. Loose slot machines increase the chances of a player hitting a payout. This creates excitement and helps keep players in their seats on the gambling floor.
For slots aficionados, it's all about finding the loose machines. Not surprisingly, casinos do not advertise which machines are loose or the payout percentages of individual machines.
But that doesn't mean you can't do a little digging and find out which kinds of slot machines have the biggest win percentages. It turns out, you need to spend money to make money in Las Vegas.
Best Slots to Play in Las Vegas
Statistics from the Nevada Gaming Control Board show which slots offer the best payouts in the order of the denomination played. In June 2016 in Clark County, Megabucks progressive slots posted the worst win percentage at 85.15%.1
What that means is, for every $100 you spend, you can expect to win $85.15. Megabucks progressive slots generally have the worst win percentage because the huge jackpot outweighs the bad odds.
The best win percentages came from high-roller slots. Slots that accept denominations of $5, $25, and $100 returned 94.05%, 94.97%, and 94.35%, respectively. While you can lose your money faster with high-roller slots, the payout percentages are always better (on all slots regardless of the denomination) if you get the maximum amount on each spin.
The most fruitful games, when it comes to odds and cost, are the nickel and quarter slots. In June, nickel slots had a win percentage of 94.2% while quarter slots paid back 93.06%. Next to Megabucks, penny slots have the worst win percentage, returning 88.83%.
Casinos with the Most Slots in Las Vegas
The Orleans Hotel and Casino
The Orleans is a Mardi Gras-themed casino hotel located a few minutes west of the Strip. The casino floor covers 137,000 square feet and has over 2,600 slot machines. There is also a high-limit slot salon.2
The casino also has over 60 table games and a 35-table poker room. You can also find a seat in the 125-person race and sports book with 13 betting windows.
MGM Grand Las Vegas
The MGM Grand is located at the south end of the Strip. It's easy to spot the MGM Grand casino—it's a massive emerald-coloured complex with a 45-foot bronze lion out front.
The MGM Grand covers over 170,000 square feet and has 3,000 slot machines (with denominations ranging from $0.01 to $1,000. There are also around 200 table games, a 24-hour poker room, and a race and sports book.3
Sam's Town Hotel and Gambling Hall
Sam's is a sprawling casino resort 10 km east of the Strip. The 120,000-square-foot casino is spread out over three floors where you'll find over 3,100 slot machines, 50 table games, an 11-table poker room, a 570-seat bingo room, and a 60-screen race and sports book.4
Casino Slot Winnings Subject to 30% Withholding Tax
Non-U.S. residents who win a significant amount of money playing the slots at any casino or gaming facility in the United States are subject to a 30% withholding tax by the IRS.
In the U.S., winnings from casino games and other games of chance (racetrack, game show) are considered income. If you win $2,000 playing the slots, the casino will pay you $1,400. The IRS keeps the rest. But if you live in a country like Canada, which has signed a U.S. tax treaty, you may be eligible for a refund.
There are a number of countries that currently do not have a U.S. tax treaty. However, if you reside in any of the following countries, you could still be eligible for a refund: Australia, Bahrain, Barbados, Brazil, China, India, Indonesia, Israel, Kuwait, Mexico, Malaysia, Monaco, New Zealand, Norway, Saudi Arabia, Singapore, South Korea, Switzerland, Taiwan, Thailand, and the U.A.E.
To see if you meet the criteria and are eligible to get some or all of your withholding tax back, contact RMS.
RMS, the Easiest Way to Get Your 30% Withholding Tax Back
If you've visited the U.S. and had 30% of your casino winnings held back by the IRS, Refund Management Services (RMS) can help you reclaim a portion or all of your taxable winnings.
Founded by a Canadian chartered accountant, RMS is Canada's most reliable and experienced gaming and casino tax refund provider. Over the years, RMS has helped thousands of people around the world recover taxes on their U.S. gaming wins. We've also never been refused an eligible refund.
Only RMS has the One Simple StepTM process with an easy online form to fill out. After you complete the form, our customer service agents take care of the rest, processing and submitting it to the IRS. It can take a minimum of one year for the IRS to review the claim and for RMS to receive the refund.
Contact RMS today by calling our toll-free number at 1-855-860-2610 or by e-mailing us at [email protected].
Sources:
1. "June Gaming Revenue Report," Nevada Gaming Control Board web site; http://gaming.nv.gov/modules/showdocument.aspx?documentid=11262.
2. "Play," The Orleans Hotel and Casino web site; http://www.orleanscasino.com/play.
3. "Casino," MGM Grand Las Vegas web site; https://www.mgmgrand.com/en/casino.html.
4. "Play," Sam's Town Hotel and Gambling Hall web site; http://www.samstownlv.com/play.